The Open Roads Connecting to the U.S.
Port Corpus Christi is strategically located within minutes of Interstate Highway 37 and U.S. Highway 181 and boasts uncongested connections to the north and south.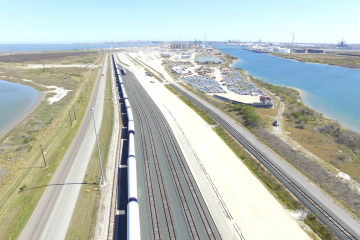 Joe Fulton Corridor
The Joe Fulton International Trade Corridor on the Port's Northside provides quick and easy access to both highways and provides a direct connection to the Port's Inner Harbor.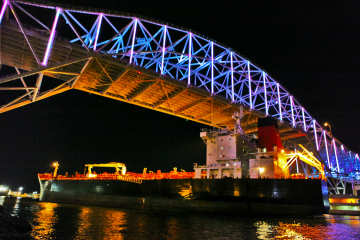 Harbor Bridge
The Harbor Bridge, which spans the Corpus Christi Ship Channel and connects the Port's north and south sides, also connects traffic from U.S. HWY 181 to Interstate HWY 37.

Harbor Bridge Project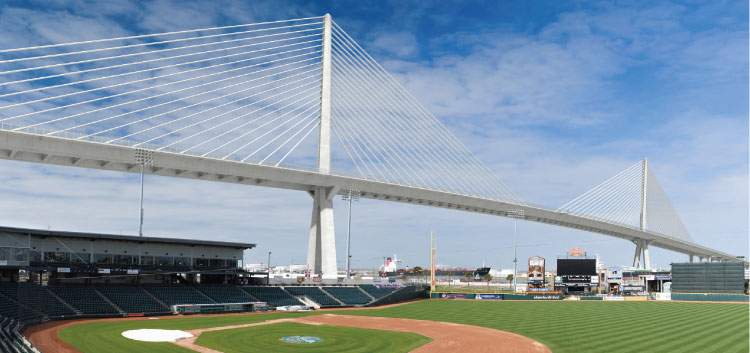 The aging bridge is set to be replaced with the longest cable-stayed bridge in North America. The bridge will feature a main tower standing 538 feet tall and have a span length of 1,655 feet. The current bridge clearance is 138 feet, and will reach 205 feet when the new bridge is opened. This new clearance will allow larger ships to enter the Port's Inner Harbor.
For more information on the Harbor Bridge project, visit: harborbridgeproject.com