Protection at Every Angle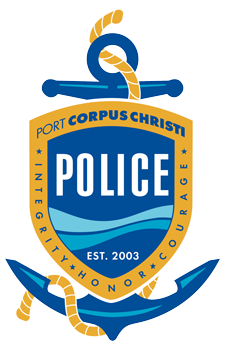 The Port Police & Security Department strives to provide the maritime commerce community with security and law enforcement services that are focused on stopping or limiting the effects of terrorism. The department provides a layered security structure.
Layered Security Structure
Extensive intelligent video analytics & surveillance
Physical security barrier systems
Sophisticated and interoperable radio communications systems
TWIC- based access control system
The Security Department has made strides in advancing security by establishing strict access control measures, conducting patrols, investigating suspicious activity and increasing awareness among employees and tenants which enhance our ability to protect property, lives, and livelihoods for the community.
Our sworn law enforcement and unsworn security officers and surveillance analyst dispatchers enjoy a very strong partnership with all local, state, and federal law enforcement partners, thus affording the Port area a formidable Homeland Security support structure both on land and water.
Transportation Worker Identification Credential Program
The Transportation Worker Identification Credential (TWIC) program is a Transportation Security Administration and U.S. Coast Guard initiative. The TWIC program provides a tamper-resistant biometric credential to maritime workers requiring unescorted access to secure areas of port facilities.
The TWIC is a requirement for all persons who require unescorted access to Port of Corpus Christi secure and restricted areas.
As part of the required enrollment process, all applicants are required to provide biographical information, fingerprints, and have a photo taken. The TWIC applicant will then be notified by email or phone if they have met the qualifications to receive a card. If so, they must then go to the IndentoGo at 1620 S.P.I.D., Ste. 175 to pick up the TWIC. A biometric verification is made at that time. The applicant selects a PIN, the credential is activated and is valid for 5 years.
All persons needing to obtain a TWIC are highly encouraged to pre-enroll through the TWIC.