The Liquid Bulk Headquarters
The Port of Corpus Christi owns and operates 13 public oil docks with berths ranging from 246 feet to 1,000 feet, with berth depths up to 45 feet. The largest ship docks are designed to handle 160,000 DWT tankers. Port industries also operate 16 private oil docks handling a wide variety of petroleum and petrochemical products.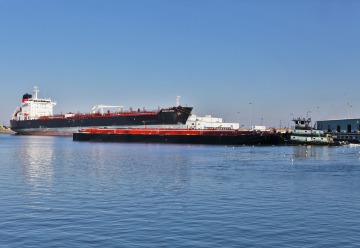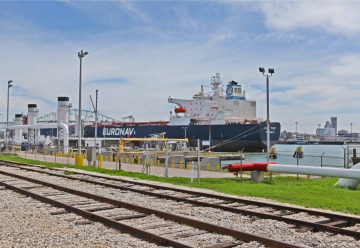 Refined Fuels: Direct Rail Loading (Liquid Dock 3)
Strategically situated in the Inner Harbor, with access to three Major Class 1 railroads, the Port's Liquid Dock 3 is ready to supply refined fuels to US and Mexican marketplace. With drafts at 45 ft, this terminal can unload or load Panamax size vessels and barges.
Port of Corpus Christi owns this unique terminal located at the Bulk Terminal, which will eliminate a common step in loading refined fuels into railcars, thereby saving our customers overall logistic fees.
The Port's Liquid Dock 3 is the only dock with capabilities for loading directly from barge to rail on the Gulf Coast. Along with dedicated rail tracks to support liquid transloading at this site, the port has created a recipe for any customer wishing to load manifest or unit train railcars.