Vessels Arriving – Corpus Christi Currently Largest Refining Center Fully Operational on Texas Gulf Coast
Sep 01, 2017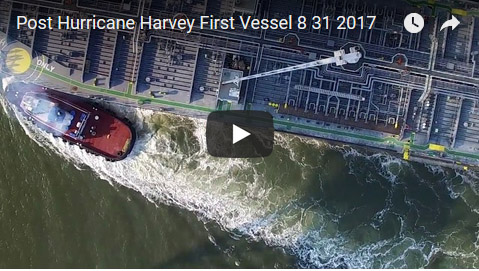 With sign off by the US Coast Guard Captain of the Port, the Corpus Christi Ship Channel opened up.  The first vessel to arrive since closure of the channel for Hurricane Harvey sailed in soon after.
Footage of her arrival is featured here:

Following the six day record closure, the Port of Corpus Christi is currently the largest refining center on the Texas Gulf Coast that is fully operational.