Port Professions – Port Harbor Pilot Jay Rivera (video)
Aug 11, 2017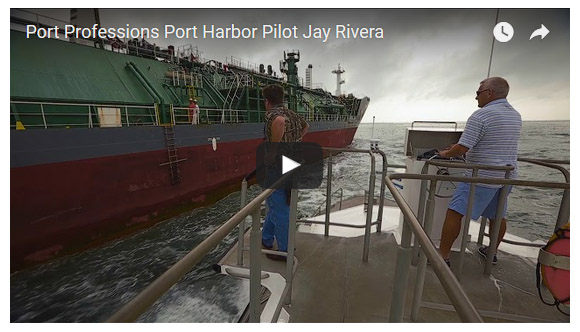 The Port of Corpus Christi supports more than 76,000 jobs in the Coastal Bend region. This is one of them.
Join Harbor Pilot, Captain Jay Rivera, Presiding Officer of the Aransas Corpus Christi Pilots, as he takes us through what it takes to safely maneuver vessels in and out of the Port of Corpus Christi!.
Pilots communicate with the Harbor Masters office at the port, board international vessels, and help bring local knowledge of our waterways for the safe arrival and departure of some of the largest machinery ever built!