Deep Roots and a Bright Future – 90th Anniversary State of the Port
Nov 03, 2016
For 90 years, Port Corpus Christi has served as a catalyst for economic growth in South Texas. Port Corpus Christi Commission Chair, Charles Zahn, addressed several hundred attendees this week at the Congressman Solomon P. Ortiz International Center at the port for the 90th Anniversary State of the Port Celebration.
The official navigation district of the port was incorporated in 1926. Chairman Zahn highlighted the 90 years of history at Port Corpus Christi, and traced the roots of this important trading hub for South Texas even deeper into the 1800's.
Significant turning points in growth at the port, and subsequently in growth of the Corpus Christi regional economy are in direct correlation with projects to deepen and widen the Corpus Christi Ship Channel, and in developing critical infrastructure.
History really does repeat itself as today Port Corpus Christi has gained critical momentum. The Corpus Christi and La Quinta Ship Channels are undergoing critical expansion projects, new docks are in development throughout the port, and several billion dollars in multi-national industrial investment surrounds one of the United States most important maritime ports. A new and much taller Corpus Christi Harbor Bridge, and the greater depth and width of the ship channels will ensure Port Corpus Christi remains the economic engine of South Texas into the future.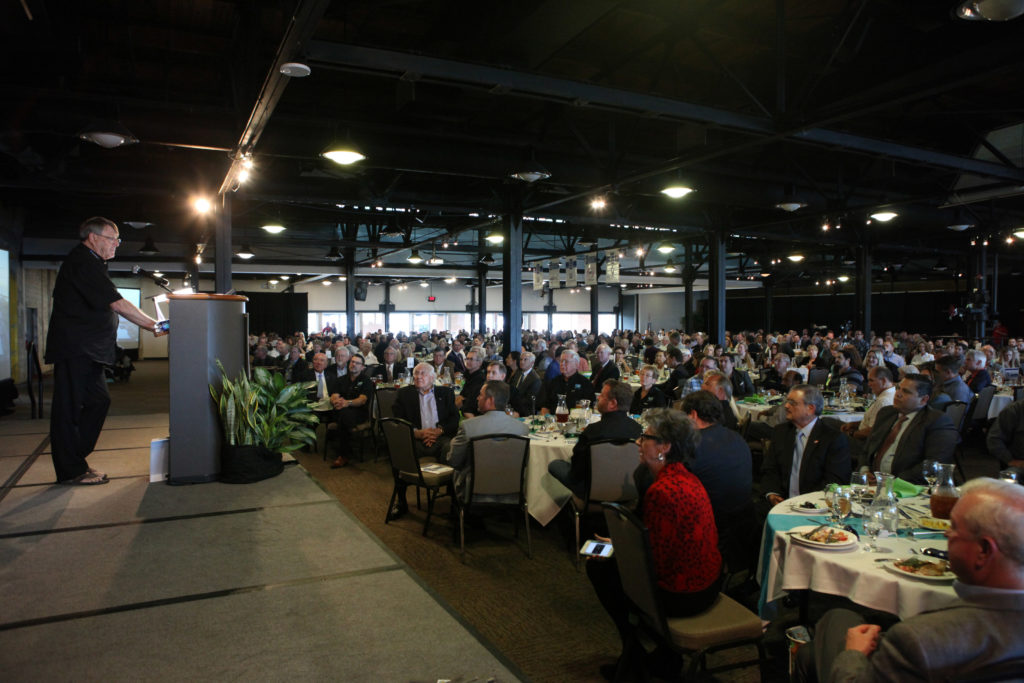 Image: Port Corpus Christi Chairman, Charles Zahn, delivers the 90th Anniversary State of the Port Address to a packed house at the Ortiz Center, November 2, 2016.

Further News:
KRISTV – Port of Corpus Christi celebrates 90 years
Caller Times – Officials: Widening, deepening port crucial to future
kiiitv – State of the Port Address highlights Port's 90-year history